Quick couplers
Compact, robust and safe symmetrical quick couplers
Steel casted quick couplers with Front Pin Lock or Front Pin Hook safety solution for excavators up to 70 tonnes. With or without integrated oil couplings.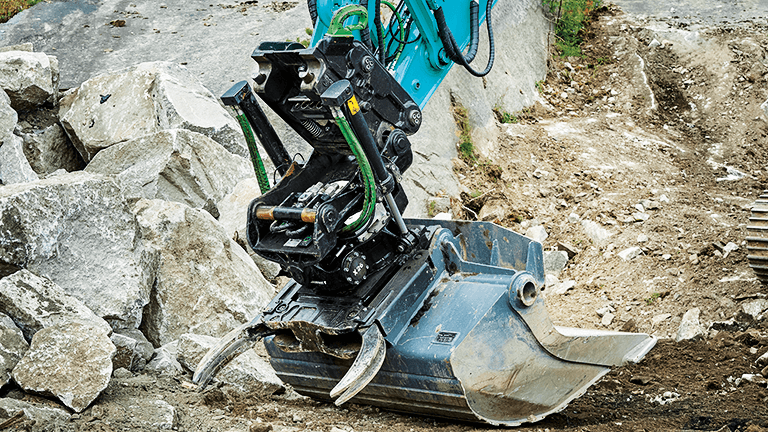 Quick Couplers with Front Pin Lock
Front Pin Lock - FPL
Safe when changing work tools
Every day buckets are dropped on job sites! Most often without casualties, but sometimes the result is a serious accident. Work safety is paramount, that is why we in 2012 developed our patented Front Pin Lock technology that enhances safety on quick couplers. The Front Pin Lock (FPL) system minimizes the risk of a dropped bucket or work tool as long as the front pin is connected. The front pin is easily visible from the cab by the operator.
Front Pin Lock is designed for high durability and tough environments. The system is not dependent on sensors and works equally well with all types of excavators and control systems, and is compliant with ISO13031.
Front Pin Hook - FPH
For compact excavators
Front Pin Hook is a safety solution for compact excavators that complies with regulations for quick coupler safety.
Compact and steel casted symmetrical quick couplers
Steel casting is a corner stone in our design philosophy. Steelwrist is the only manufacturer on the market that have a symmetrical coupler completely cast in steel.
Free from welding, large pin contact surfaces and optimized use of materials, makes it an extremely compact and robust coupler. High tensile steel casted products have an unbeatable relationship between strength and weight.
Compliant with industry standards
Our quick couplers follow the symmetrical standard and are compliant with 2006/42/EG, ISO13031 and SUVA. Symmetrical couplers is the internationally fastest growing type of quick coupler. They are light, robust, easy and relatively inexpensive compared to most international options.
We are in compliance with Open-S – the open industry standard for fully automatic quick couplers for excavators. With an open standard, machine operators and contractors can more easily choose quick couplers, tiltrotators and work tools from manufacturers that are in compliance with the standard, and be confident that they will work together.
SQ Full Automatic Quick Coupler Systems
Changing powered work tools in seconds
Steelwrist SQ is a high performing full automatic oil connection technology used in quick couplers and tiltrotators on excavators to connect hydraulic work tools. Fully automatic quick couplers are becoming increasingly popular in the demolition and construction industry thanks to the greatly enhanced productivity, safety, and comfort benefits.
With Steelwrist SQ technology you can change between hydraulic powered work tools such as breaker, crusher, shear, grapple as well as mechanical work tools in only seconds – all without leaving the cab!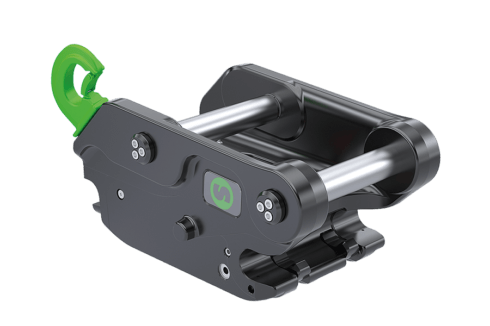 Hydraulic couplings with Qplus™ technology
In 2017 we introduced our patented Qplus™ technology which radically changes the "inside" of the hydraulic couplings and makes us unique in the market.
Higher flow, more uptime and improved serviceability are the main benefits for the operator.
Front Pin Lock safety solution
With Steelwrist entrance into the demolition segment the Front Pin Lock was upgraded to a second generation in order to support the heavy demolition work tools.
Quick Coupler Controller
If your excavator is not prepared for a quick coupler system Steelwrist offer a Quick Coupler Controller for controlling and monitoring the quick coupler functions such as locking, unlocking, and optional pressure relief for SQ couplers.
The control system module is installed in the cabin and the indicator panel provides clear and easy indications of the various functions and peace of mind for the operator.
Open standard for fully automatic quick couplers
We believe in open standard interfaces, so the SQ system is designed to be able to connect to other brands following the Open-S standard.